Maryland Assembly on School Based Health Care's 2017 Annual Conference, Building Linkages for Healthier Students, will be held on Thursday May 18th, 2017 at The Meeting House in Columbia, MD.
MASBHC is honored to welcome Ali Smith, Atman Smith, and Andres Gonzalez, the founders of the Holistic Life Foundation as our keynote speakers for this year's conference.
The Holistic Life Foundation (HLF) is a Baltimore-based nonprofit organization committed to nurturing the wellness of children and adults in underserved communities. Through a comprehensive approach which helps children develop their inner lives through yoga, mindfulness, and self-care HLF demonstrates deep commitment to learning, community, and stewardship of the environment. HLF is also committed to developing high-quality evidence based programs and curriculum to improve community well-being.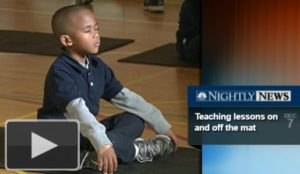 MASBHC's 2017 Annual Conference will also feature twelve breakout sessions with topics on a variety of mental and somatic health topics as well as focused presentations on policy impact of SBHC's
A few breakout sessions topics include
Addressing Chronic Absenteeism in Baltimore through Linkages and Data
School Based Oral Health: A toolbox for Prevention Strategies and Collaboration
Improving communication with School Health Councils and Community Pediatricians
Trauma Informed Care and Restorative Practices with Immigrant Youth Vulnerable to High Risk Behaviors
Sudden Cardiac Death Among Student Athletes: A Game Changer in the Field of Pediatric Medicine
MASBHC 2017 Annual Conference full agenda and registration information will be forthcoming.