The Maryland Assembly is an advocacy organization that promotes school-based health care as a means to advance the belief that all Maryland children and youth have a basic fundamental right to access and receive comprehensive, quality health care.
School-based health care represents an essential strategy toward improving the lives of Maryland's children and their families and optimizing their ability to become contributing members of society. School-based health care addresses the unique needs of children and youth and increases access to medical, mental, dental and/or other health related services.
MASBHC's biggest initiatives include our participation in Hallways to Health through the School Based Health Alliance, our annual conference, and our advocacy work.
---
Save the Date!
The Maryland Assembly on School Based Health Care webinar, "LGBTQ Students: A Look at the Issues" will be presented on Wednesday, March 3rd, 2021 at 3pm by Lynne Muller, PhD, NCC, LCPC. Section Chief, Student Services and School Counseling, Division of Student Support, Academic Enrichment, and Educational Policy Maryland State Department of Education.
There is no doubt that our gay, lesbian, bisexual, transgender and questioning students need our support and understanding. This session will provide information on the needs of our students, the issues they face, and provide short scenarios for discussion.
This webinar is free to participate but space is limited, so register today on the event's Zoom page.
"This activity has been submitted to the Maryland Nurses Association for approval to award 1 contact hour. The Maryland Nurses Association is accredited as an approver of continuing nursing education by the American Nurses Credentialing Center's Commission on Accreditation."
For more information, please contact masbhc@gmail.com.
MASBHC will be continuing its webinar series into 2021! Please stay tuned for updates on the dates and topics to be presented..
---
MASBHC is Very Proud to Announce the…..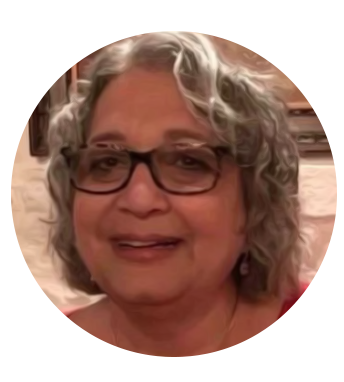 Annual Susan Borinsky Outstanding School-Based Health Center Nurse Clinician Award
Susan Borinsky was lost to COVID-19 on November 1, 2020. In her memory and to honor her long-standing devotion to and career as a nurse practitioner in Baltimore school-based health centers, the Maryland Assembly on School-Based Health Center is creating the Annual Susan Borinsky Outstanding School-Based Health Center Nurse Clinician Award. The award will be conferred each year to an outstanding nurse or nurse-practitioner who demonstrates passion and commitment to serving children and youth in a school-based health center in Maryland. The recipient of the Susan Borinsky award will recognize a nurse or nurse practitioner who always goes 'above and beyond' to manifest the vision of quality school-based health care for all young people. Selection of the awardee will be made by members of the MASBHC board in consultation with Mark Borinsky, Susan's husband.
To learn more about the award and Susan, click here. To nominate someone, access the nomination form here.
Nominations are due by March 1, 2021 at the close of business.
---
Donate in Memory of Susan Borinsky
In honor of Susan Borinsky's memory, MASBHC honors her legacy. We humbly accept donations using the PayPal button below.
---
News Articles
School Based Health Alliance Recommendations to the Biden Harris Transition Team
The SBHA was busy over the last few weeks working with their national partners and with the Biden Transition Team to advocate for policies that will move us closer to our goal of school-based healthcare for all students from low income households. Here is a link to their recommendations: