The Maryland Assembly is an advocacy organization that promotes school-based health care as a means to advance the belief that all Maryland children and youth have a basic fundamental right to access and receive comprehensive, quality health care.
School-based health care represents an essential strategy toward improving the lives of Maryland's children and their families and optimizing their ability to become contributing members of society. School-based health care addresses the unique needs of children and youth and increases access to medical, mental, dental and/or other health related services.
MASBHC's biggest initiatives include our participation in Hallways to Health through the School Based Health Alliance, our annual conference, and our advocacy work.
---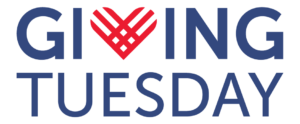 The Maryland Assembly on School-Based Health Care needs your support on Giving Tuesday, November 29th!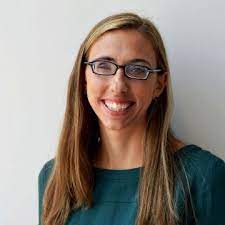 As a PNP in a current Maryland SBHC and President of MASBHC, I see on a daily basis the impact MASBHC's advocacy and education have on the work of a school-based health center. This impact includes MASBHC successfully advocating for SBHCs to provide telehealth care and providing up-to-date, timely educational opportunities on the changing health care and legislation affecting health centers.
To continue building upon the work we've done, we need your help. Your donation will help us achieve the following goals from now and into the coming year:
Partnering with the Maryland Department of Health to strengthen and support school-based health centers,
Providing quality educational programs through monthly topical webinars and the annual SBHC conference,
Representing Maryland SBHCs on critical state and national committees and workgroups,
Continuing our work with legislative champions to strengthen policies promoting and supporting SBHCs,
Continuing to work on building the collaboration between SBHCs and Managed Care Organizations.
Please support MASBHC on Giving Tuesday or donate today!
Our goal for this special event is $5000.
We thank you for your donation— your contribution helps expand the quality and reach of SBHCs for our students in greatest need.
With gratitude,
Tresa Wiggins, MSN, RN, CPNP, President of MASBHC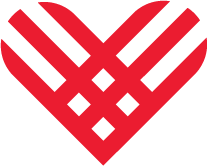 Upcoming Webinars & Events

Join us for this important webinar!
The Maryland Assembly on School Based Health Care presents
The Positive Depression Screen: Mental Health Conversations with Teens and Families
November 21, 2022 at 3pm
Presenter(s):
Patricia Kapunan, MD, MPH, Montgomery County Public Schools
Binny Chokshi, MD, MEd Division of Military Child & Family Research, Uniformed Services University School of Medicine
Jean Fletcher, CPNP, Division of Adolescent & Young Adult Medicine, Children's National Hospital
As schools and routine outpatient care are critical settings for early detection of depression in adolescents, school-based health care providers are generally familiar with tools for depression screening in this age group. However, addressing positive screens for depression in youth can come with unique challenges, including issues related to confidentiality, treatment readiness, or discordant views between teens and their parents. In this webinar, participants will learn how to interpret the PHQ-9 Modified for Adolescents screening tool, and navigate challenging cases with expert panelists experienced in school-based care.
CME/CE (1 credit) will be available for nurses, nurse practitioners, physician's assistants, physicians, social workers and behavioral health providers. Provided through the Weitzman Institute.
In support of improving patient care, this activity has been planned and implemented by Maryland Assembly on School-Based Health Care and Community Health Center, Inc./Weitzman Institute and is jointly accredited by the Accreditation Council for Continuing Medical Education (ACCME), the Accreditation Council for Pharmacy Education (ACPE), and the American Nurses Credentialing Center (ANCC), to provide continuing education for the healthcare team.
This webinar is free to participate. Register here.
---
"School Based Health Centers, Asthma, and the Statewide Integrated Health Improvement Strategy (SIHIS)" by Dr. Cliff Mitchell, MDH, was presented on 10/26/22
This program described Maryland's efforts to improve overall pediatric asthma population health goals in the state under the Statewide Integrated Health Improvement Strategy and the state asthma program, and the role that school based health centers can play in improving asthma outcomes through partnership with local health department home visiting programs.
To view the webinar click here.
To view Dr. Mitchell's power point, click here.