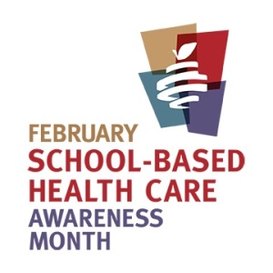 February is School Based Health Awareness Month
The Maryland Assembly on School Based Health Care commemorated School Based Health Awareness Month by holding our Annual Advocacy Day on Monday February 9th at the Lowe House Office Building in Annapolis, Maryland. MASBHC had SBHC supporters from Montgomery County, Prince George's County, and the Eastern Shore who met with over 36 delegates to discuss the importance of school-based health. They also met with legislators to advocate for the Council for the Advancement of School Based Health Center Act. This bill is sponsored by Delegate Bonnie Cullison (Montgomery County) and Senator Rich Madaleno (Montgomery County) and will create a council with high level state leadership to help move SBHCs forward.
Couldn't make it to Advocacy Day? Here are more tips for how to show your support for School Based Health Awareness Month. More information is also available on the School Based Health Alliance website. In addition, if your SBHC is holding an event that you would like MASBHC to help promote, please contact MASBHC Project Manager, Sapna Hencinski at shencinski.masbhc@gmail.com.
SBHC Spotlight 
We want to hear from you about any happenings and success stories at your school-based health center. If you liked to be featured in our newsletter as the SBHC spotlight please contact us with information about your SBHC and its programming along with any accompanying photos. Click here for our plast SBHC Spotlights. Send your stories to MASBHC Project Manager, Sapna Hencinski at shencinski.masbhc@gmail.com