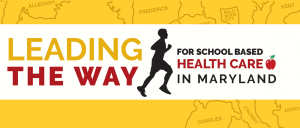 MASBHC's Annual Conference will be on May 19th, 2015. Early Bird Registration is now open! Stay tuned to MASBHC's website for more information as it becomes available, including the full conference agenda.
SBHC Spotlight 
We want to hear from you about any happenings and success stories at your school-based health center. If you liked to be featured in our newsletter as the SBHC spotlight please contact us with information about your SBHC and its programming along with any accompanying photos. Click here for our plast SBHC Spotlights. Send your stories to MASBHC Project Manager, Sapna Hencinski at shencinski.masbhc@gmail.com
What's New
MASBHC is growing and growing fast. Please continue to support us as we join the communities in which we serve.
• MASBHC's presence at community events;
• MASBHC collaboration with like-organizations;
• MASBHC sponsored events at community partnering sites.