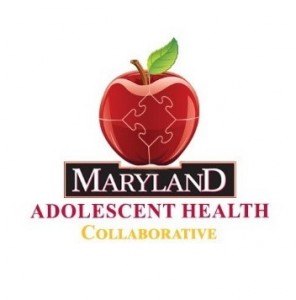 The Maryland Assembly on School-Based Health Care (MASBHC), in partnership with the Amerigroup Foundation, is proud to launch the Maryland Adolescent Health Collaborative (MAHC). This initiative offers school-based health centers and sponsoring agencies the opportunity to research, pilot and reflects on a best practice program or intervention in one of the following areas: adolescent health care delivery; healthy, active lifestyles; diabetes and asthma management; and social and emotional wellness.
Below is a summary of the MACH collaborative projects for the 2016-17 school year. Each SBHC team can select a health and wellness program to address one of the areas above. The program pilot must reach a minimum of 100 high school youth over a six-month period. As teams explore best practices and select a program to pilot, they will set a measurable, quantitative target for the selected area. The collaborative provides financial incentives to participating teams; that teams can use toward staff time and supplies and materials.
2016-17 Collaborative Projects
Coppin Clinic at St. Frances Academy
Coppin Clinic at St. Francis Academy will pilot a school-wide Tardiness Reduction Plan, a program designed be to ascertain the health-related causes of school tardiness and absences, such as lack of sleep, depression, chronic illness or other health issues. Using a self-report survey, students will communicate their feedback of the program, its impact on their health and school attendance. This information will offer health clinicians and school leadership more insight into the health issues students face and effective strategies to address the problem based on the collaborative experience of students and community partners.
Howard County Health Department School Based Wellness Center
The Howard County Health Department (HCHD) will address social and emotional wellness by bridging mental health services for students as they transition from Bollman Bridge Elementary School to Patuxent Valley Middle School located in Jessup, MD. HCHD, in collaboration with the University of Maryland, will test strategies for sustaining mental health services as students move from 5th grade to 6th grade. This continuity of care is critical for students who depend on SBWCs for services.
Montgomery County School Based Wellness Center
The MCSBWC will initiate a mindfulness-based program in four high schools – Gaithersburg, Northwood, Watkins Mill and Wheaton High Schools. This initiative will address the effects of toxic stress, which is prevalent amongst students of low-income and/or immigrant status. The SBWCs will offer the program during in-school suspension time and the lunch period. Also, teachers and mental health providers will be recruited to participate in educational sessions to learn more about the role mindfulness to mitigate stress and anxiety. MCSBHWC hopes to show that mindfulness-based instruction can improve young people's coping skills, mood, and ultimately lead to a decrease in behaviorally related adverse events.
Prince George's County School Based Wellness Program
The PGCSBWC strives to connect students to supportive adults and services and improve students' basic understanding of their health care needs, including personal hygiene, reproductive health, oral health and healthy relationships. Over a six-month period, PGCSBWC will implement a "Teen Talk" group at four Prince George's County School Wellness Centers – Bladensburg, Fairmont Heights, Oxon Hill, and Northwestern High Schools. As part of the collaborative, PGCSBWC will leverage the learning, sharing, and innovation of best practices presented during the MACH to improve student outcomes.
---
 MAHC Informational Sessions
Missed the Informational Sessions?  Here are some helpful information that you missed!
---

Support for the Maryland Adolescent Health Collaborative comes from the Amerigroup Foundation. The Amerigroup Foundation  is the philanthropic arm of Amerigroup, a wholly owned subsidiary of Anthem, Inc. Together, with local, regional and national organizations, the Amerigroup Foundation works to enhance the health and well-being of individuals and families in communities that Amerigroup and its affiliated health plans serve. Amerigroup Foundation funding is focused on strategic initiatives working to address and provide innovative solutions to health care challenges, as well as promoting the Healthy Generations Program, a multi-generational initiative with five areas of focus: Healthy Heart, Cancer Prevention, Healthy Maternal Practices, Type 2 Diabetes Prevention, and Healthy Active Lifestyle. To learn more about the Amerigroup Foundation, please click here.